I haven't blogged here for awhile - since Facebook took over - but I love to sit and reflect on my girls on their birthdays. So, even though it's day#1 of vacation I had to stop and write a brief note about my Eden...
Three years ago today I met Eden face to face for the first time and it's been love ever since. This kid can make me laugh with just one glance or smirk on her face. I love to watch her adoringly follow her sister around... I love to watch her pretend to be a kangaroo, a dinosaur, a koala bear, a chimpanzee, a pegasus..., I love that she laughs easily and much.... I love her sense of style - never without a cape, hat or gloves.... I love her enthusiasm and zest for life... I love this kid so much it hurts.
This has been such a year - no longer a baby. She's a little girl now.
Eden means "delightful" and she has been such a source of delight for us all. We also pray that she will know God early and walk with Him - striving for that same companionship once known back in the Garden of Eden.
Eden Gahla Jefferson - you're awesome and I love you monkey-girl!
Eden beaming at her birthday cake...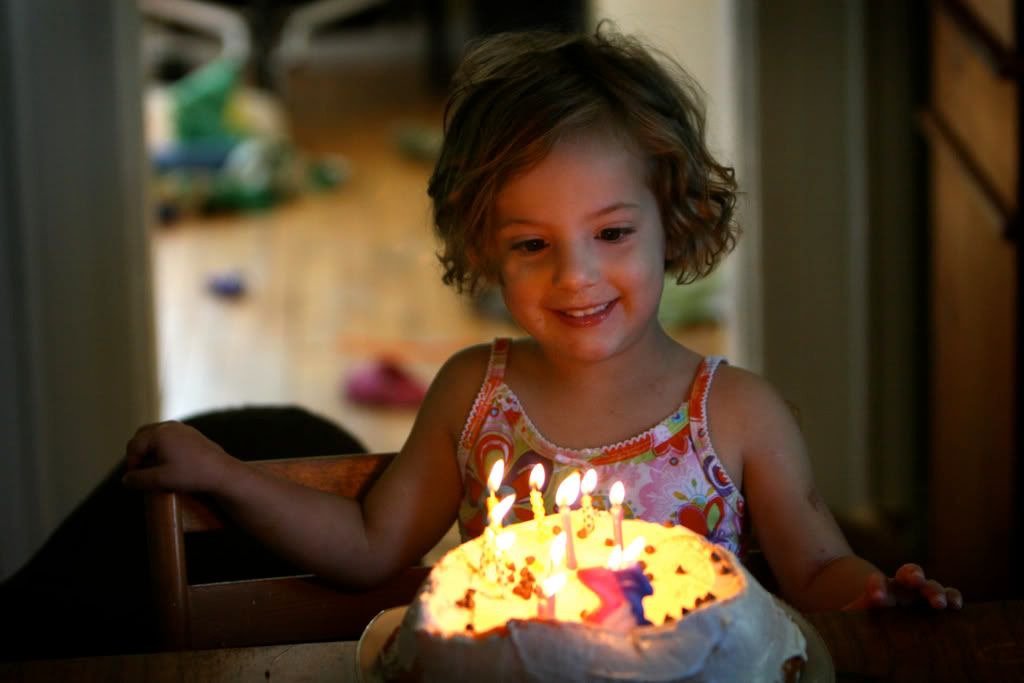 Eden showing off her new pink cowboy boots from mom & dad...
Eden was quiet in the kitchen - caught her dipping the candle in the cake icing and licking it over and over and over....
If you don't know - we're on vacation and house sitting for Monica. Monica has a big chocolate lab Phil - my girls could not be more thrilled. Remembering Eden is allergic to dogs - look how she has spent the last 24 hours...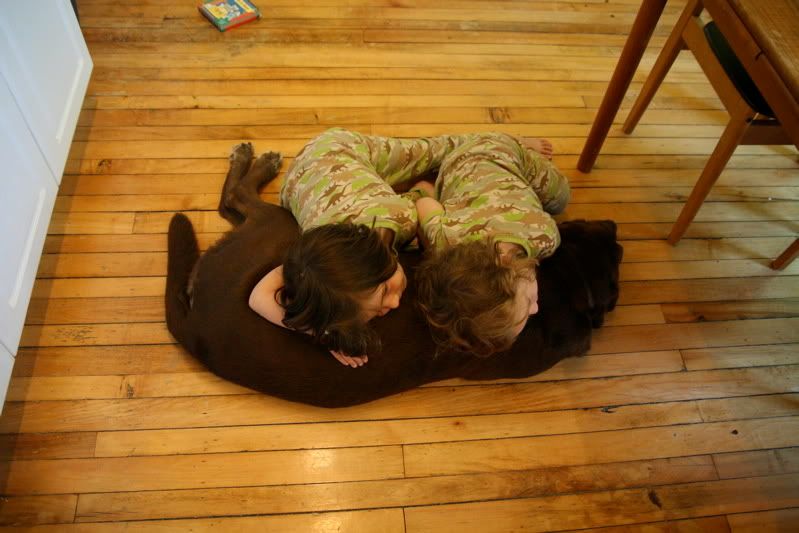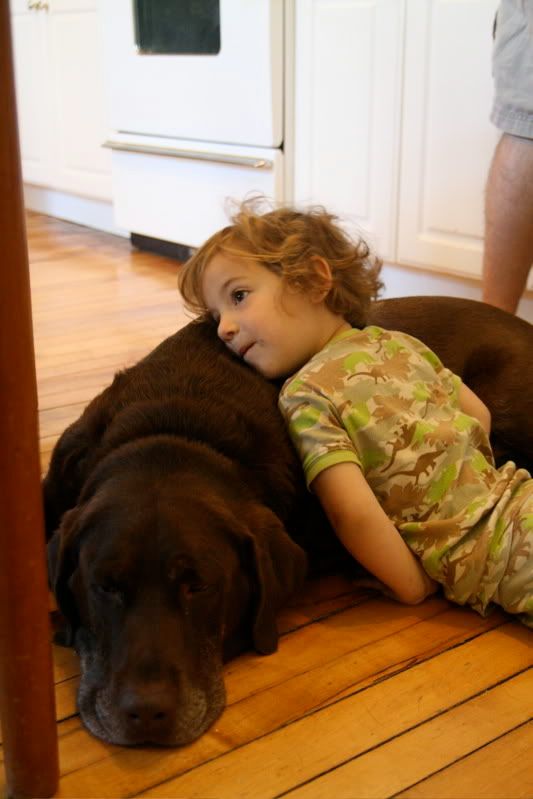 Posted at Friday, July 20, 2007 by
Krista
Miranda


July 22, 2007 12:11 PM PDT



happy birthday eden!! :)

i LOVE her imagination and how you guys encourage it so much!!

those pictures made me laugh out loud here in this public cafe i'm at! haha!